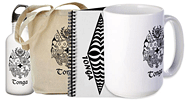 Tongan T-shirts and merchandise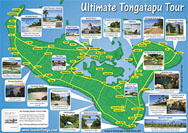 Tongatapu Island map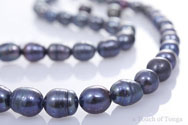 South Pacific Black Pearls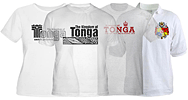 Tongan T-shirts and merchandise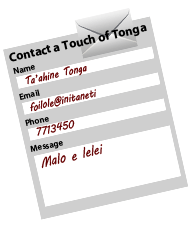 Tongan Arts and Crafts
We are a family business that makes a range of hand-made art creations for home decoration or to give as unique and special gifts. Our products are made with great care and attention to detail from readily available natural materials. Most of all we use authentic Tongan materials such as fine mats and tapa cloth, which is the dried, soaked and beaten bark of the paper mulberry tree.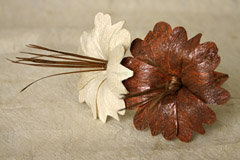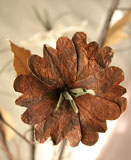 There are also decorated products such as bedroom lamps in our collection and we can make custom pieces for you. All of our pieces are one-of-a-kind creations, each with their own individual character. There's nothing more valuable than a unique work of art.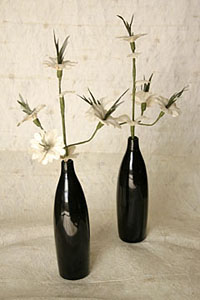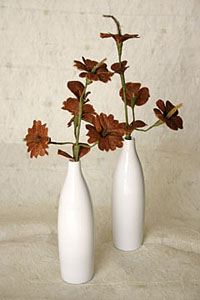 These make special wedding gifts and decorations as well because these flowers don't fade or degrade - they'll last a lifetime!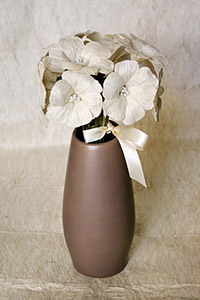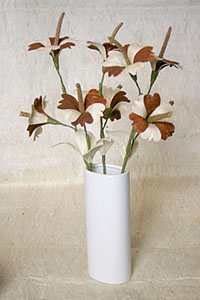 We invite you to purchase a tapa flower set from us. Each set features 4 stems of 2 or 3 flowers each. Each set is bubble-wrapped and boxed carefully, and include international postage cost. Please contact us to find out how you can have one of these! (just click on the form on the left)